Journeys
The journeys within, that travel
to the very Essence of India
Holi
It's hard to be definite in India. Mythology often takes over socially evolving phenomenon and at some point both of them meet. The idea of Holi is idea of India itself. A beautiful case of various colourful identities merged into one; nothing superimposed.
The feeling of being as equal and as one, two identities and two together, is that of completeness and that of momentary liberation from desires. Krishna's raasleela(s) has divinity as well as common folk like approachability. That he is attainable makes the enactment of his divine playfulness all the more spontaneous. Holi is the celebration of that spontaneity.
We owe our joys to the Holi and our Holi to the divine playfulness of Krishna. The Ragas (our music, resonances), Rang (colors, involvement) and Rasa (subliminal pleasures, nectar) are the outcomes. There may be thousand ways to celebrate Holi in India but Holi has only one colour and that is the colour of inclusive spirit.
The idea of Rang permeates beliefs and religions in India. A famous Sufi saint sang
I adore you so much oh Rangrezz (dyer, coloring-man; here, he is the Almighty) that you have Coloured me like yourself since I had fallen in love with you.
India encompasses all these celebrations of life in Holi each time. Artists, poets, musicians and people from all walks of life will never get exhausted of paying tributes to this phenomenon in their own ways. Only the learned will decipher if it's a festival. We call it Holi.
Close

Journeys
The journeys within, that travel
to the very Essence of India
Holi
The feeling of being as equal and as one, two identities and two together, is that of completeness and that of momentary liberation from desires.
Read full
Mukund Haveli
It's here that we celebrate the 3 days of Diwali Festival
Top Tour Pick
Begins 11 Oct. 2016, 14 days
Special features
Private Diwali events
Pushkar Fair
Golden Temple

This is not just a trip. It's a life in India. We invite you to join India in its most celebrated form. The air speaks festivities. It is in this atmosphere that you'll live moments of true beautiful life in India- some private and some in community. Enjoy every moment of Diwali Festival- the prequel, the preparations, the involvement, the spiritual side, the celebrations, the bonds and the feasts.
Read full itinerary
We invite travelers to explore the rich cultural and natural diversity of India.
Write to us for insights, destinations and tailor made tours.
Forthcoming
events, festivals, fairs and spectacles
The festivals of monsoon
The spectacle
Monsoon is the period of great rejoice in India. It signifies prosperity, growth, bloom, youthfulness, romance and happiness. India's poetry, music and literature do full justice to this extraordinary season of seasons. Many celebrations sort of overlap each other in monsoon. All over India, many festivals happen. Teej in Rajasthan is particularly colorful. Janmashthami, Lord Krishna's birthday, is a special fanfare everywhere. Another great festival is Rakhshabandhan signifying special bond between brothers and sisters.
The Legend
It's also time when Shiva Lingums are ritually bathed. Jain monks halt their wanderings to give sermons. Snakes are worshipped. People change their food habits. Married daughters visit their parents and swings are put under big trees. In India's classical music traditions, it's time for recitals based on celebrating rains and Krishna's legends. There are specific ragas like Malhar that delve in expressions related to monsoon. Some of India's most sensually expressive ancient literature like those written by Kalidasa have 'monsoon' befitting a leading character.
Vital Facts
When: June till September
Where: Everywhere in India
Quick updates
Monsoon:
The onset of Monsoon on Indian mainland is expected to be in the first week of June this year. Predicted to be abundant, this will bring end to the two weak monsoon years. Great spectacles and celebrations are in store.
E.Visa extended to Japanese tourists.
Tourists who hold Japanese passports may also now avail e.visa facility for travel to India in which after following a mandatory process online the authorization of 'visa on arrival' may get issued. E.visa scheme since its launch has helped travelers from many countries plan quick trips to India. http://www.vfsglobal.com/japan/india/
Our tours
We do not believe in making you hop to different destinations on a tight time schedules. Our tours have flexibility. The tour building process is interactive. What to see, what to eat, whom to speak to and what to buy can, at best, be suggestions, NOT compulsions. We encourage our guests to often be on their own and interact with local cultures. While there are countless ideas on which we may custom-build your India tour, here are a few tours which display some very exciting possibilities.
Itineraries
Fixed Departures
Color me India
28 days, Holi - Colors - Fun - Spiritual
Visit several destinations known for unique Holi celebration.
Colors, drenching, aromas & feasting -everything included.
Brief
The most colorful spring festival of world is celebrated in India. It is Holi celebration in thousand ways- each one has color, participation and subtle spiritual undercurrent. Be part of this phenomenon.
Detailed information
Haveli Diwali tour
14 Days, Spiritual - Food - Festivals - Luxury
Private Diwali events, Pushkar Fair & Golden Temple
Unique time in India for festivals, friendliness & feasting
Brief
It is a tour of culture luxury & splurge. There is, literally, something fascinating happening in every moment. Every detail stands thoroughly worked out in this tour of great sightseeing, celebration and participations.
Detailed information
Exotic Glimpses of India
14 days, Off beat travel - Unique location - Participations
As both a guest and volunteer, together with our highly experienced staff, relish the unique opportunity to meet people in their daily lives and make a positive difference.
Brief
This tour attempts to go sincerely extra-mile where we actually work with the local communities in Rajasthan to help understand the legends behind their existence.
Detailed information
Travel ideas
Breathtaking Bhutan
Tranquility- Himalayas - Buddhism - Hidden Culture
Amazing landscapes and Himalayan ecology.
Beautyful culture, smiles and generosities.
Brief
Forever in peace and meditatives calm-pose. To a visitor, while happiness might not be a guaranteed offering but a sure 'disconnect' with the outside world only to be able to 'connect' within is certainly possible.
Full Itinerary
Kashmir and Ladakh tour
Hidden culture - Landscapes - Food - Adventure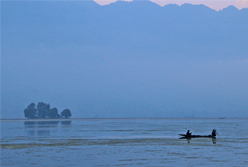 Two landscape & cultures, adjacent get strikingly contrasting
Both are huge canvases for photography.
Brief
Kashmir means abundance by nature and mild mannerisms in people's daily life, Ladakh, on the other hand seems beyond the known world.
Detailed information